The internet is littered with various types of makeup tutorials; each giving you interesting takes that will make your makeup come alive. We've decided to make up a comprehensive list of makeup tips nobody will readily tell you about. This makeup blog is curated to give you useful makeup tips that will make you look fabulous, young, and classy.
The good news about these tips is that you don't need to be a makeup artist to make use of them. They are easy to implement, and more importantly you don't need to spend several hours to get them done. As soon as you get a grip of these tips, you will see how much they help accentuate your beauty and hide your flaws. Let's get started and see the 20 makeup tips top makeup artists don't want you to know.
20. The versatile plastic spoon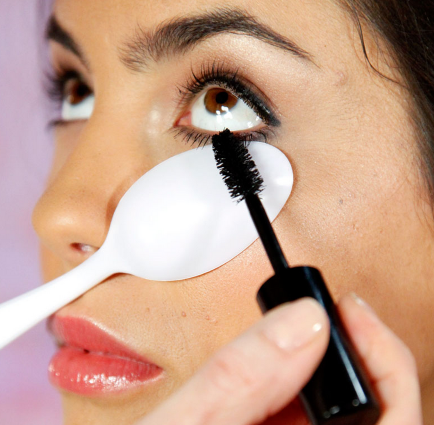 Your plastic spoon wields more power than you think. Use it to apply mascara on your bottom lashes. The way it works means you won't place any mascara under your eyes. A plastic spoon is convenient, and you can keep it in a Dopp kit, and take it everywhere you go.
19. Lipstick delight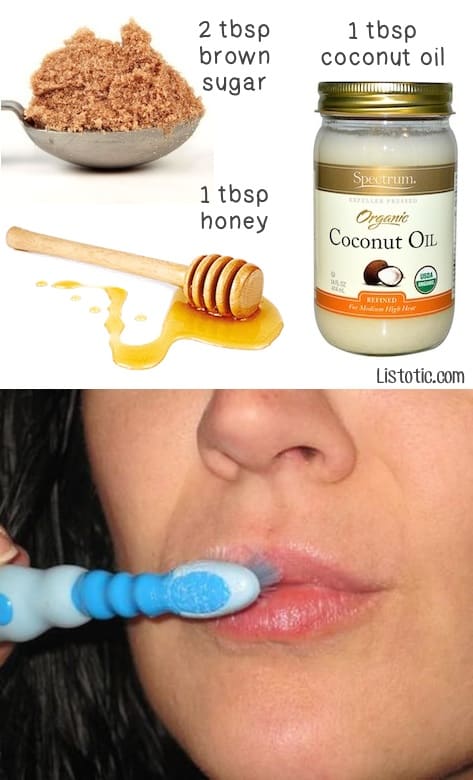 Every makeup box has a lipstick, but more importantly, you will love this makeup hint if you are a lipstick fan. If you have a baby toothbrush, use it to exfoliate your lips before placing your lipstick.
As a DIY tip, make your lip exfoliate using coconut oil, honey, and sugar. In the absence of that, you can cover your lips using petroleum jelly.
18. Conceal under-eye bags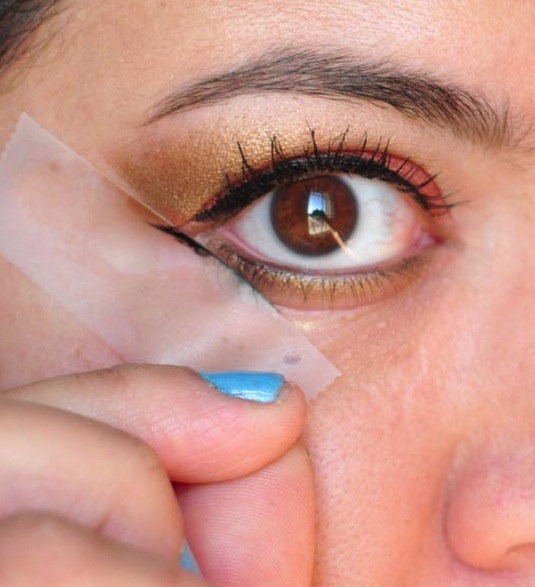 The best way to disguise your under-eye bags is to highlight the crease, and then place a darker shade on the baggy areas. What top makeup tutorials advice against is to apply your concealer directly.
17. Go for a balanced eye look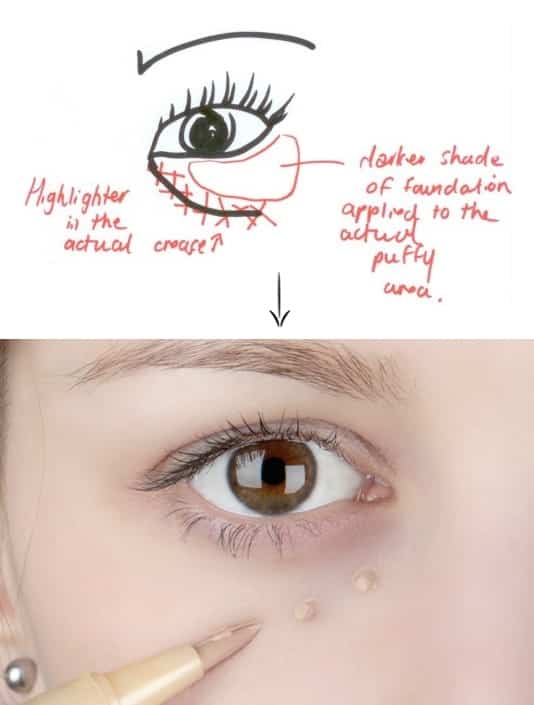 A scotch tape eye stencil although an unconventional makeup technique is quite handy. It will help guide you when applying shadows and eyeliner. This will assist you in achieving a balanced eye look.
16. Eye highlights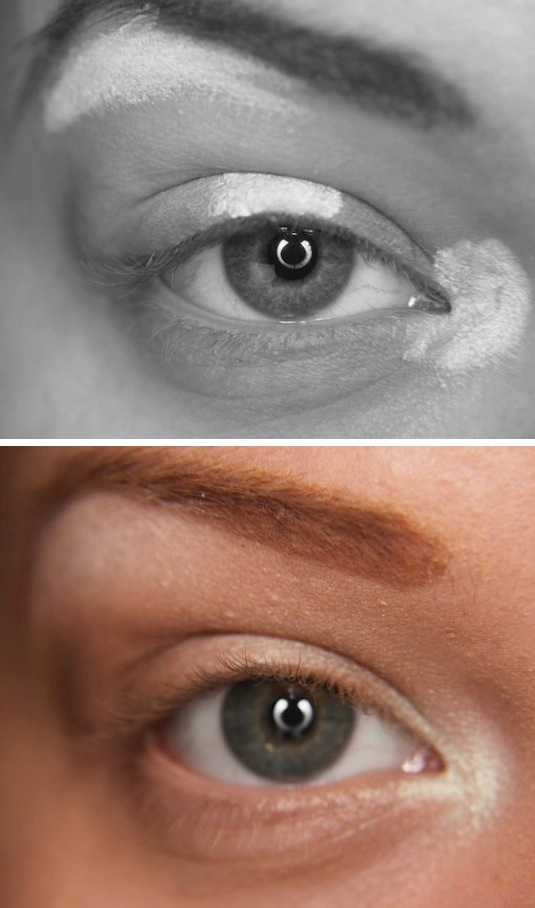 When you want to make naturally beautiful eye makeup, your highlight placement is essential. Apply the lighter colors should be placed on the inner corners. Lighter colors also do well under your brow bone and the middle of the eye. Finish up with your darker shades, and you are good to go.
15. Get to know your face type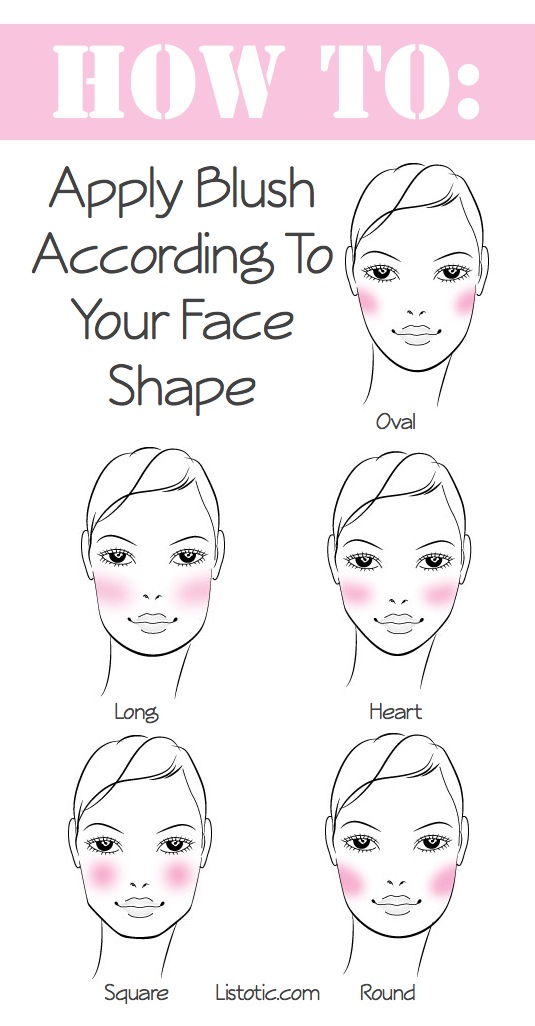 The best makeup artist courses will tell you before you apply your blush, it is crucial you know your face type and shape. Blush has a way to add the right colors to your face and helps to define your cheekbones.
14. Get rid of that lumpy mascara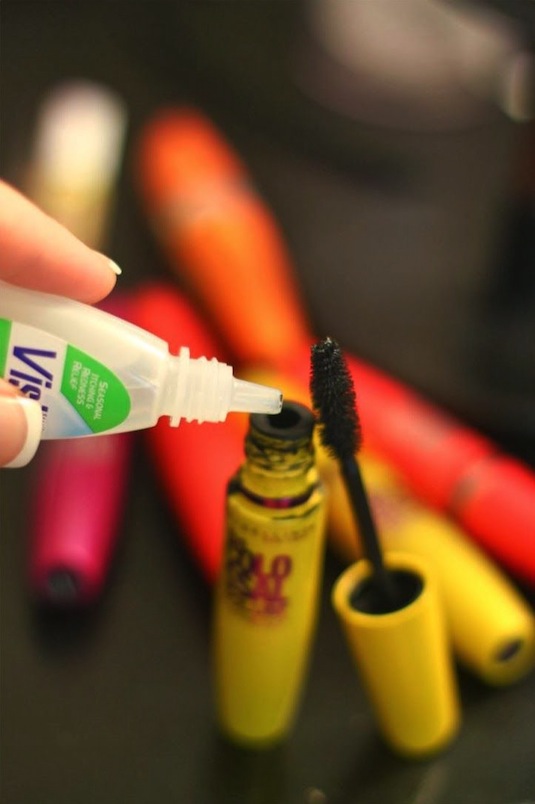 Over time, your mascara dries out and starts to form lumps. Even mascara from top makeup brands usually faces this challenge. When this happens, simply add a drop or two of eye drop into your mascara tube, and rub your mascara wand inside. The eye drop has the chemical properties to make the mascara liquid softer
13. Your eye shape is key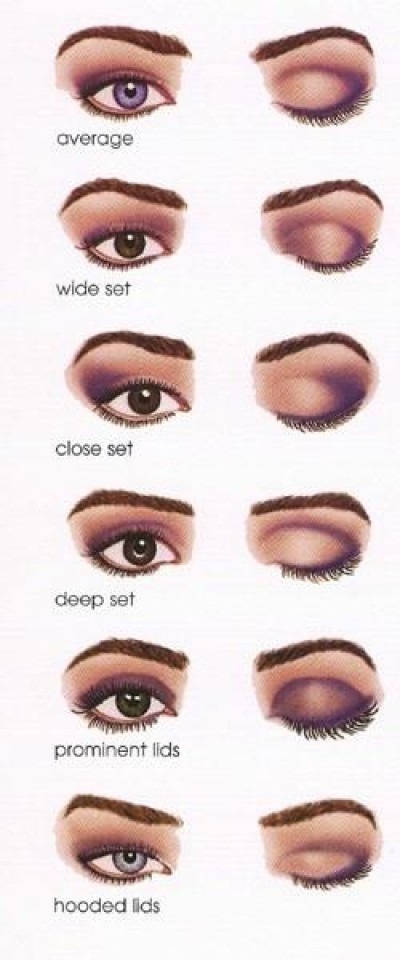 Eye makeup tutorials stress that you should make the best of your eye shape. Along with color and shade choices, eye shadow and liners placement are essential. Placements have a way of making your eye wider, deeper, and so on. It is essential you know what your shape of eyes is, and work with them.
12. Tightlining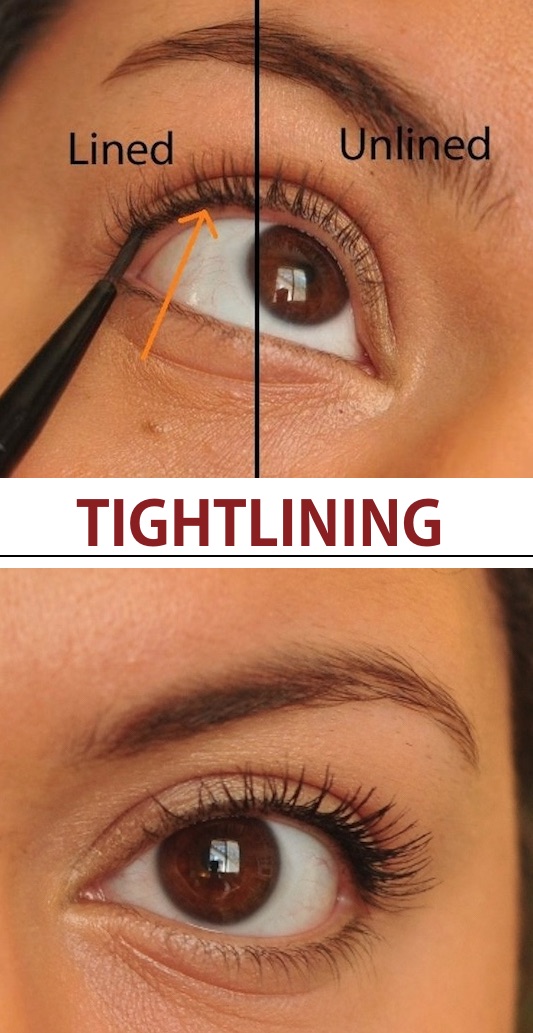 One of the rare makeup terminologies is Tightlining. It simply means applying your liner between your lashes. With this you will give off the appearance that you are not putting on any makeup, and at the same time give your eyes the proper definition.
11. Go lighter

Lighter colors on your eye make you look more presentable rather than tired. Combine lighter liners and brow pencils can go a long way to boost your appearance. Light colors make your eyes appear more open and awake.
10. Make your eyes appear bigger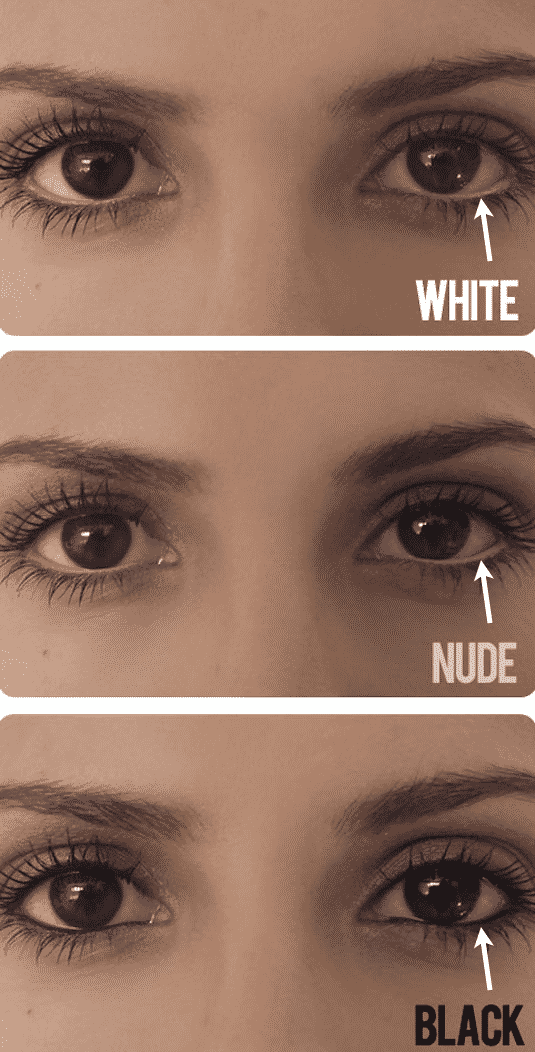 Your makeup bags or makeup box is usually filled with various cosmetic brands and cosmetic tools. One of such tools that you should always carry with you is a nude pencil. Lining your waterline with a nude pencil makes your eye appear more prominent.
9. Make eyeshadows standout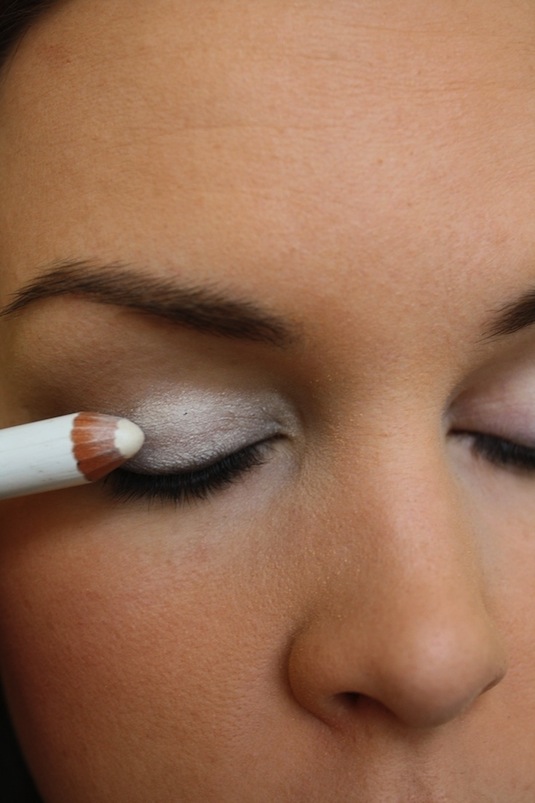 One common Kim Kardashian makeup tip is making her eyeshadows pop out. You too can have that celebrity makeup look by applying a white base. Employ a white eyeliner before your shadows.
8. Lash Curling Secret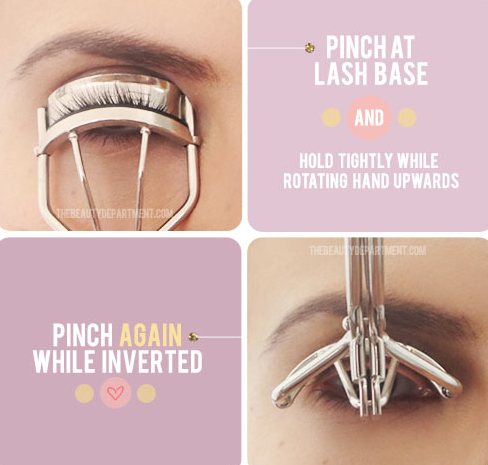 Pinch the base of your lashes and lift the curler to give them a wholesome look. Use this as part of your makeup 2019 tip, and marvel at the results.
7. Lashes that last all-day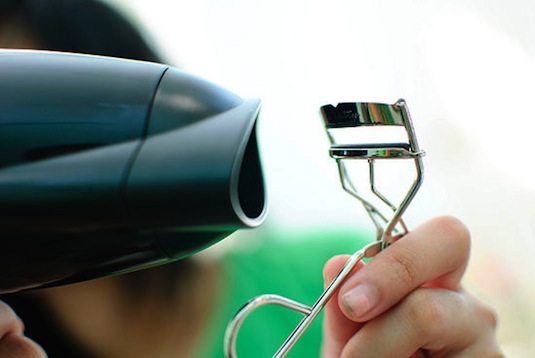 To make your lashes last all day by applying a little heat on them. To do this, hold a blow dryer to your lash curler for 5 seconds. Be careful not to get too much heat on your hair.
6. Secret eye lift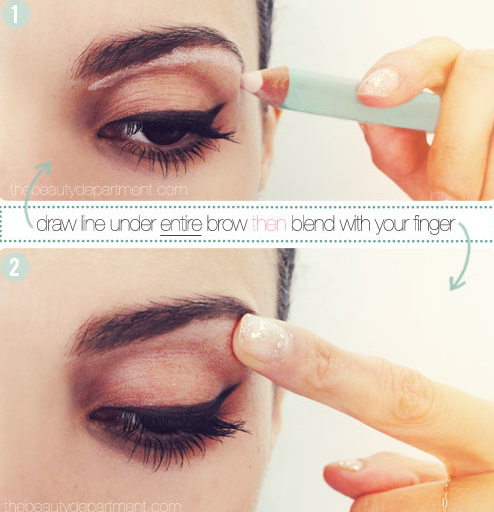 For this tip, a light pink matte pencil would be handy. Sweep the pencil across your brow bone to produce the perception of a higher arch, and the next thing for you to do is blend.
5. Line your lips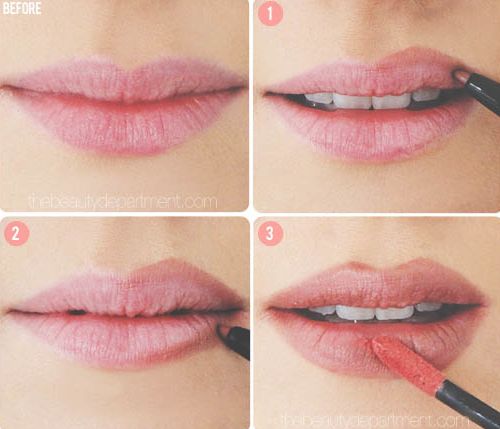 We might not have the blessed lips of Angelina Jolie, but you can make your lips lush. If you don't want your lipstick to settle in some funny places, you should make use of a lip liner outside your natural line.
4. Line saver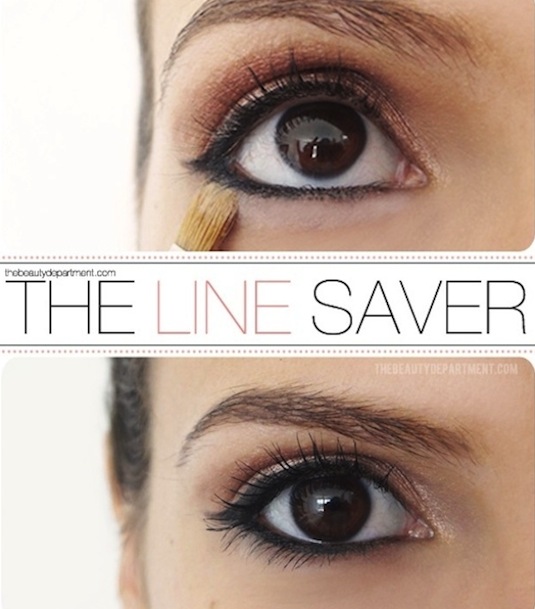 Waterproof cosmetics like waterproof eyeliners are becoming a common occurrence; however they can be quite difficult to remove.
When it comes to your liner (powder liner), you can prevent it from appearing loosed by pressing it under eyeliner on your bottom lid. This prevents your eyeliner from moving downwards.
3. Match your foundation with your true color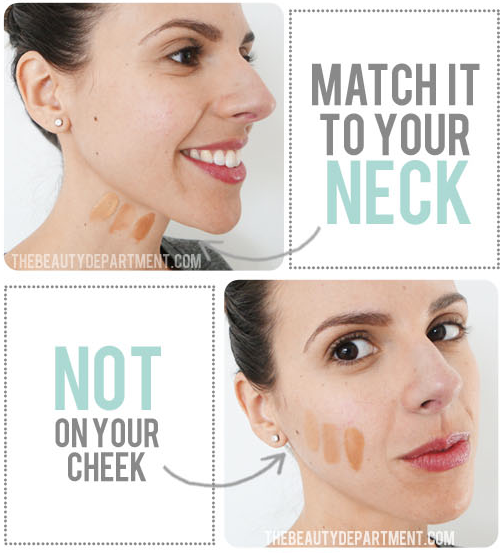 Celebrity makeup and beauty blogs will tell you that matching your foundation to your true color. When you get it right, you look fabulous and stylish, and if you don't, things can look terrible. It doesn't matter if you are using a mineral foundation or normal foundation, the same principle applies.
2. Proper contouring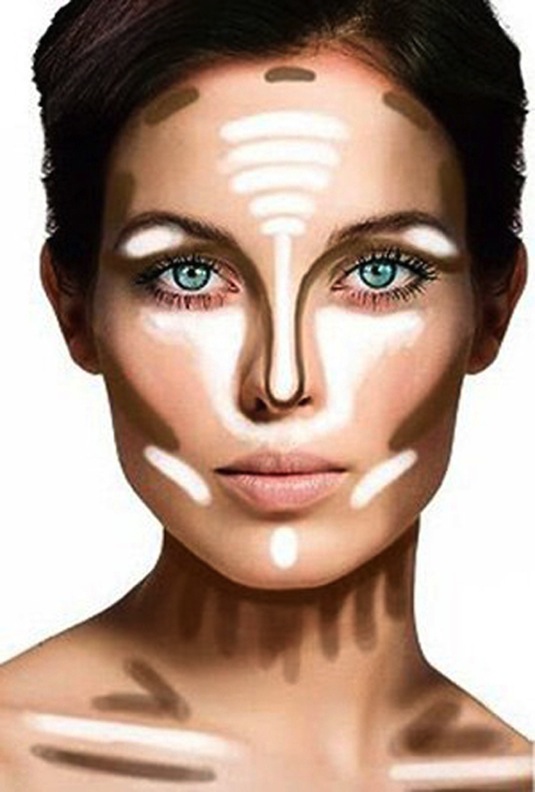 With the perfect makeup style, you can look younger than they currently do, and at the same, one misstep in your makeup, and things can be complicated. What contouring helps you to do is to accentuate the structure of your face, thereby giving it a more pronounced definition.
On the other hand, an excessive definition can enhance aging lines that are better hidden. Try as much as you can to stay clear of too much contouring, if you want to maintain your youthful appearance.
1. Business card tip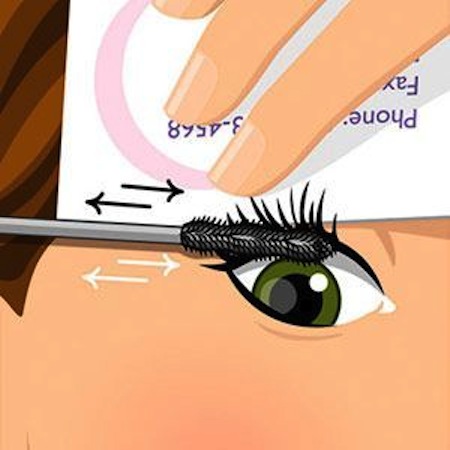 One common youtube makeup tutorial is the makeup 2019 business card trick. When applying mascara, place a business card behind your lashes, and apply it from the roots in a to and fro motion.
Final thoughts
Now that you know some of the top makeup secrets, it is important you put them into practice in order to see the results. Remember you don't need to be a professional makeup artist before you can implement all of these makeup tips.